Wagamama Fairy Mirumo De Pon/Selfish Fairy Mirumo De Pon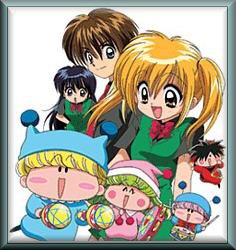 Kaede is a fine and bright girl in first year going into second year of middle school. One day she wondered into a fancy shop because she was attracted to a cute mug. The shopkeeper told her that the mug will grant her wish, so she wished to be in the same class as Yuuki who she has a crush on.

Apparently her wish is granted, and she is in the same class as Yuuki on the next day, her first day in second year. So, she went back to the mysterious shop and bought the cute mug. And when she says her wish, Mirumo, a little blonde fairy, appeared before her.

Actually, Mirumo is running away from his parents because they forced him to marry Ririmu and he got into human world by accident. Living with Kaede should be good for Mirumo. But Mirumo is a selfish fairy and he refused to grant any Kaede's wishes. However, being a selfish fairy doesn't meant he won't accept any bribe, especially chocolate..
This is the first series as of this date there are only 35 episodes that have been Subtitled,,as more are done they will be added ..this series runs a total 78 episodes
[url=xx]Episode 28[/url]    [urll=xx]Episode 29[/url]    [url=xx]Episode 30[/url]
[url=xx]Episode 31[/url]    [url=xx]Episode 32[/url]    [url=xx]Episode 33[/url]
[url=xx]Episode 34[/url]    [url=xx]Episode 35[/url]
***Numbers 28-35 have not been added just yet***
Any problems please post in the "Not Playing" thread ..the file will be fixed ASAP...Thank-you ACC Staff
___________________________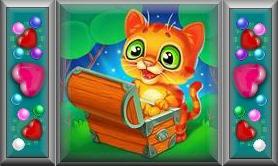 The Greatest Gift is to Simply .... BE !



NekoNeko

Admin.





Posts

: 6675


Join date

: 2011-11-19


Age

: 43


Location

: Canada



---
Permissions in this forum:
You
cannot
reply to topics in this forum