**WARNING**
this series contains "YAIO".... homosexual or implied homosexual relationship(s) ...aka "Boy X Boy" love ....if you find such things offensive please refrain from watching
Araiso Private High School Student Council Executive Committee
Shiritsu Araiso Koutougakkou Seitokai Shikkoubu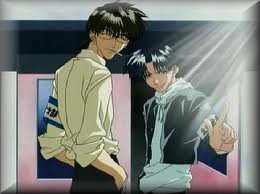 This anime is based on a yaoi/shonen-ai Manga series by Kazuya Minekura [Gensomaden Saiyuki] titled Shiritsu Araiso Koutougakkou Seitokai Shikkoubu which translates to Araiso Private High School Student Council, Executive Committee. The two male lead characters, Kubota and Tokitou, are a couple who work as "Guards" in Araiso Private High School. Its their job to keep the peace around the school. Like making sure that no one gets bullied and that everyone follows the school rules etc. That's where the action comes in. Because when Kubota and Tokitou catch someone disturbing the peace or breaking any of the school rules, they brutally kick the crap out of them.
This series/OVA runs only two episodes...and is presented to you as a single file
Any problems please post in the "not Playing" thread or VM me...files will be repaired ASAP
...please note the viewing permissions on our host have now changed ...most files in this section are now PW (pass-word) protected
PW=
Spoiler:

open_me
___________________________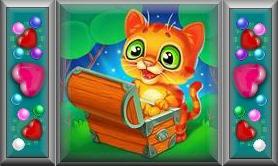 The Greatest Gift is to Simply .... BE !



NekoNeko

Admin.





Posts

: 6675


Join date

: 2011-11-19


Age

: 43


Location

: Canada



---
Permissions in this forum:
You
cannot
reply to topics in this forum