So far I've been really impressed with the activity we have on this little forum with the few people that we have. The fact that it's active at all is awesome as far as I'm concerned. Neko and I were chatting though and we think it would be great if we had a few more people here with us to keep activity going. That being the case, we're offering a reward for anyone who can get a friend to join!

Any member who recruits a friend will receive an additional 1000 points to be used in the new AAC shops. This will be unlimited, meaning you can get 1000 points each for as many friends as you recruit.

That being said, I'm talking about members who are going to contribute. Simply making an account here will not suffice. Your friend will have to post some before I award any points (exact number of posts before I award will not be disclosed).

This also means you can't make multiple accounts yourself. IP addresses would give you away on that anyways though.

I'm going to make an intro thread, so any friend you've recruited should post an intro there and include the username of the person who encouraged them to join.

I'd really love to see some new people here and I'm sure the activity would be nice for all of us =)



___________________________





I totally agree ... new faces are a pleasant surprise.... and even nicer if they are "old friends" coming 'home' ....
___________________________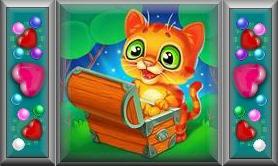 The Greatest Gift is to Simply .... BE !



NekoNeko

Admin.





Posts

: 6680


Join date

: 2011-11-19


Age

: 44


Location

: Canada



what if you have no friends?

and multiple accounts on the same IP doesn't mean they're by the same user. :p

Zuichi




Posts

: 407


Join date

: 2011-12-21



I have no friends who would join either, so no points for us I guess haha. Random people you can find to join is fine too of course, but those are harder to come by. There will be contests at some point soon I'm hoping for others to win points.

True, there can be multiple accounts on the same IP for different people, but it's not a common occurrence and at the very least we'd be keeping an eye on it. I don't really foresee it being a problem with people here though.



___________________________





Similar topics
---
Permissions in this forum:
You
cannot
reply to topics in this forum