Sexy Commando Sugoiyo,Masaru-san !
Fumiya "Fu-min" Okometsubu is an exchange student who comes to a Wakame Highschool in his Junior year. He's a typical, shy nervous little boy but he is determined to make new friends and start a new life. He starts a plan to make 100 new friends. Things don't go quite according to plan though, as his first day at school also happens to be the first day that Masaru Hananakajima comes back to school. Rumor has it that he left school for the past 3 months to live in the woods and practice some sort of secret martial art. He also happens to be one of the nicest people you'll ever meet...and a complete weirdo who lives in this constant black hole of strangeness. Through a twist of fate, the two become "friends" (the twist of fate being Fu-min getting dragged around by Masaru constantly). Masaru starts a new club at school to demonstrate his secret new martial art- "Sexy Commando", and recruits kids from around the school. First is Fu-min, who gets haplessly drawn in. Next is Machahiko Kondo, a nice, honest boy who has this "thing" for being as manly as possible. After that, they run into Tsuyoshi Isobe, a boy who wants to be the strongest person in the world, and who isn't dissuaded by the fact that his body is built like balsa wood (his nickname is "Kyasharin", which basically means "living bones"). Together, they have many bizarre adventures - the Baseball Game of Honor, the Alien Camping Trip, the National Sexy Commando Tournament, Going to Masaru's house, the Kidnapping of Meso, and tons more.
This wacky series runs a total of 48 regular episodes with an additional 2 episodes series ending recap to make a grand total of 50 crazy episodes ....this series is rated 16+
Episode 01
Episode 02
Episode 03
Episode 04
Episode 05
Episode 06
Episode 07
Episode 08
Episode 09
Episode 10
Episode 11
Episode 12
Episode 13
Episode 14
Episode 15
Episode 16
Episode 17
Episode 18
Episode 19
Episode 20
Episode 21
Episode 22
Episode 23
Episode 24
Episode 25
Episode 26
Episode 27
Episode 28
Episode 29
Episode 30
Episode 31
Episode 32
Episode 33
Episode 34
Episode 35
Episode 36
Episode 37
Episode 38
Episode 39
Episode 40
Episode 41
Episode 42
Episode 43
Episode 44
Episode 45
Episode 46
Episode 47
Episode 48
Episode 49
Episode 50
___________________________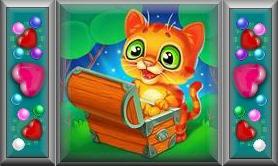 The Greatest Gift is to Simply .... BE !



NekoNeko

Admin.





Posts

: 6675


Join date

: 2011-11-19


Age

: 43


Location

: Canada



---
Permissions in this forum:
You
cannot
reply to topics in this forum