we all know we love to do our own custom dvd's whither its for ourselves or as a gift to some one we care about ..or just for the fun of it...
last night on one of my "find new programs" excursions I came across one of my more favoured program developers site...and lo and behold they had finally fixed a big issue with their product....this being the "ConvertXtodvd" DVD burning program..
no this is not a "free" program ..it'll cost you about 40$ ....but I'm sure you know just what to do if you would like to have a good try out(months long that is...hint-hint =google+torrent) ,,,then decide if you want to buy it...
it now is more supporting to those sub files we all would love to add to our videos
and not just .srt ...we are talking about .sub / .sup /.vob /.ass/ .ssa ...I'm not sure about .son or .bmp scripts though ..I have not tried it with those...
in fact you may add your own subs done at the time of loading it up with files to render and burn !(or so they claim )
the rendering/burning engine is much more stable ...but you do need to use in built in text/sub editor to make sure all of your menu title will fit correctly ....the program will use the fonts installed in your comp only ...so don't go looking for a freaky font if you never put one in....
my personal favourite menu template "Classic" you can change its background by renaming any .png that's 720x576 to simply "background" ...rename the default file first though...lol
there is a nice new feature to ,,,you can add a music background to your menu too now with very little bother...(I have not tried this out just yet...but will !)
I don't at the moment have any screen shoots done up...sorry about that
over all to the beginner the basic "wizard" like interface is easy to use and for more advance users the editing options are very nice to work with
this is a nice light weight easy to use program that is supported in all windows platforms expect '95 and is also supported in windows 8 ..... the Mac OS is also supported..but it is at this time I can not say just which OS is or not supported ...I don't have a Mac ....
the forum to go to if you have questions about this nifty program :
ConvertXtodvd
___________________________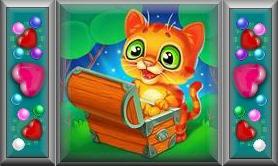 The Greatest Gift is to Simply .... BE !



NekoNeko

Admin.





Posts

: 6676


Join date

: 2011-11-19


Age

: 43


Location

: Canada



I have now tried this program out on a few different files...this does still have a problem with .ass and .ssa ......but not as bad as it did ...but still a very good over all program to use ....just remember to "hard sub" your subs if its a single audio or cheat and add 2 video files into your file one with your hard subs and the other for your "english" audio track ...when burnt the second video will show as "angle" just choose that with your other language track !
---
Permissions in this forum:
You
cannot
reply to topics in this forum