So here is my early list for this season
Absolute duo - seems ok
Yuri kuma arashi -reserve
Miritari - seems like it could be a good comedy
Kan colle - we will see how it turns out
Shinmai maou no testament - seems like it will be good
Saenai heroine no sodatekate - might be interesting
Juuou mujin on fafnir - seems good
Idolm@ster cinderella girls - the previous version was good so i will give this one a chance too
Ansatsu kyoushitsu -seem like it might be hilarious
Death parade - seems interesting
Rolling girls - seems ok
Yoru no yatterman -reserve
Junketsu no maria - seems weird.. ill give it a shot
Sekai tsukai no world break - will watch
Sengoku musuo - im fan of the sengoku period but not of the sanada brothers but ill give it a shot
Isuca - will watch

SEQUALS
Tokyo ghould - will watch
Soukyuu no fafnir - dead aggressor - exile - well the series and OVA were good, the sequal movie was decent so i hope this will be good AND SUBBED!!
Durarara - took them long enough to make it
ALDNOAH.ZERO - HELL THE FUCK YEAH!!!
Dog days S3- yes

There are a multiple interesting OVA like hyakka ryouran OVA that hopefully means that there will be a new season
Also there are several important movies this season for which i can't wait to get BR/translation for like the already aired new Urobuchi gen movie Expelled From Paradise and the new uchuu senkan Yamato 2199
Aoki hagane no arpeggio ars nova DC - revision of the series that aired on TV in preperation of the movie with all new content which i wish they did in a separate season instead of the movie
Strike witches - OPERATION VICTORY ARROW - the first movie was amazing tough it was a culmination of Yoshika's journey over the seasons so i can't wait to see where this will go
I finally got a minute to get the chance to read what's coming this viewing season ....

oh-my ... it does look good
more tokyo ghoul ..great!
Dogs days also ...always did like that one
Durarara ...super! finally a season-2..


___________________________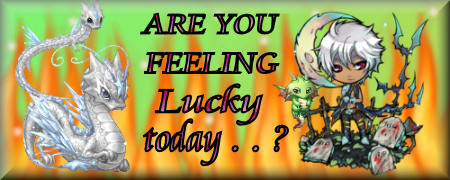 The Greatest Gift is to Simply .... BE !


Admin.





Posts

: 6642


Join date

: 2011-11-19


Age

: 41


Location

: Canada



i felt asleep at durarara :/ and forgot most about many of the characters connections beside the MC'S



___________________________





.Admin.





Posts

: 977


Join date

: 2011-11-19


Age

: 32



Dany wrote:i felt asleep at durarara :/ and forgot most about many of the characters connections beside the MC'S
lol
i rewatched about half the first season and remembered most of it
to lazy to re-watch it sadly



___________________________





.Admin.





Posts

: 977


Join date

: 2011-11-19


Age

: 32



Dany wrote:to lazy to re-watch it sadly
poor you i feel like kidnapping you putting you in a nice comphy basement with the basics: toilet, couch, bed and PC with a good screen that can play HD quality video tough you would be leashed and forced to watch anime well 8 hours a day


Similar topics
---
Permissions in this forum:
You
cannot
reply to topics in this forum